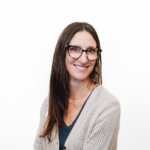 Julie Norvaisas' work in Design and UX Research has spanned decades, as a consultant across industries, in-house as the Head of UX Research and Content Design for LinkedIn, and now as VP of Research at dscout. She has cultivated a practice that centers dignity and the complexity of the human experience in product development and leadership—and a belief that it's okay to have a little fun along the way.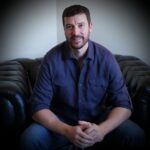 Ron Polka Jr. has over 18 years of experience as a human-centered design practitioner, focused on research, design, and strategy. He has led initiatives at a variety of large and small organizations across a variety of industries (i.e., retail, healthcare, agriculture, government). Currently, he is a Product Design Manager for the in-store experience at Dick's Sporting Goods where he leads a team focused on delivering technology solutions for both Athletes (consumers) and Teammates (store associates) to enhance the in-store experience.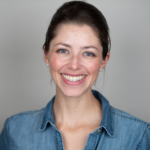 Stephanie Dokko's experience includes a decade at retailer Abercrombie & Fitch (UX research and design management, merchandising), as well as time at Lextant, a human-centered research and design agency (clients include DSW, P&G, GSK, Abbott, Cardinal Health, Honda, GM, and Ford). Her work is built on an Industrial Design degree from the University of Notre Dame, a focus on anthropology and human psychology, and time living abroad.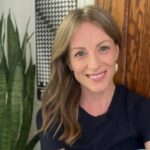 Aura Nelson is the Director of Fan Insights for KEEN Footwear in Portland, Oregon. With 15 years of experience in the consumer insights industry, she empowers brands to create consumer-centric products and services by embedding cultural, industry, fan, product, and brand health insights into the product creation process. She joined KEEN in January 2022 and has focused on fostering a culture of insights and launching a process that allows for an "always-on" connection with fans.