Continuous User Research Engagement (CURE): Participatory Research with Users and Stakeholders
Learn how to develop and implement continuous participatory research that creates a feedback loop between users and product teams thorough all the phases of product development.
Date: Sunday, Oct. 22, 9am–12pm (local Central time)
Location: Illinois Institute of Technology, Chicago (in-person only)
Fee: $100 USD for registered conference attendees
Software as a Service (SaaS), SaaS3, and other models of continuous, iterative, and decentralized product development and delivery require user research adjusted to constantly evolving customer and stakeholder needs. In this tutorial, we will walk through the steps of developing and implementing Continuous User Research Engagement (CURE), a framework of participatory research that enables both internal and external collaborators' active participation in all the phases of product development, creating a consistent feedback loop between users and product teams. 
Through a combination of lecture, exercises, and case studies participants will: 
Gain the tools and knowledge needed to identify relevant stakeholders and users for continuous participatory research, and to develop an actionable research plan that can be implemented on an ongoing basis 

Create a step-by-step guide for scheduling and conducting a CURE cadence, including how to: define a cross-team collaborative process; establish recruitment processes and expectations with customers; determine frequency and participation type, etc.

Learn about a range of methods and participatory research activities for conducting CURE 

Understand how to analyze and synthesize CURE research data and to translate them into actionable insights that can inform an ongoing and constantly evolving decision-making process

Recognize how to create CURE-specific deliverables and to communicate research findings to users and stakeholders in a way that builds a foundation for ongoing participatory user research engagement and communication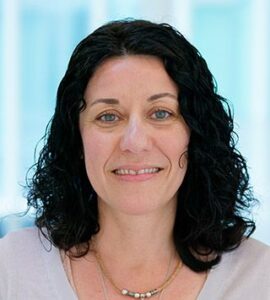 Smiljana Antonijević
Institute of Design, Illinois Institute of Technology
Smiljana Antonijević, PhD, is a Digital Anthropologist who explores the intersection of culture and technology through research and teaching in the USA and Europe. She has been affiliated with the IIT Institute of Design since 2014, teaching graduate courses Principles and Methods of User Research and Interviewing Methods. She is also actively engaged in industry research, focusing on enterprise software, subject-matter experts, healthcare, security, and AI/ML. She is the author of Amongst Digital Humanists: An Ethnographic Study of Digital Knowledge Production (2015), and more than 50 articles, such as "Representing the Absent: The Limits and Possibilities of Digital Memory and Preservation", "Black Boxes and True Color—A Rhetoric of Scholarly Code", "The Internet: A Brief History Based on Trust", and "Digital Workflow in Qualitative Research". 
Workshops at IIT in Chicago are open to EPIC2023 attendees on a first-come, first-served basis. You can buy a ticket (additional fee of $100) when you register for the EPIC2023 conference, or add a ticket to your existing EPIC2023 registration by contacting
registration@epicpeople.org
. You must have a conference ticket to register for a workshop. Some workshops will be recorded and made available in our video library to
EPIC Members
.
Price: Tickets are $100 USD for each workshop
Enrollment: Maximum 30 participants
Date: Monday, Oct. 22, 9am–12pm Central
Location: Illinois Institute of Technology, Chicago

Questions? Contact registration@epicpeople.org