Chicago's sensational skyline and cultural institutions, its river that famously was engineered to run backwards, and its iconic elevated trains are recognized around the world. But the lifeblood of the city flows from its neighborhoods. Neighborhoods have nurtured diverse people, social movements, economic eras, and arts such as Chicago blues, slam poetry, improv, storefront theater, and literature.
Our EPIC2023 home at the Institute of Design at Illinois Tech is Bronzeville, the center of Chicago's African-American history on the city's South Side. During the Great Migration, African Americans left the segregated American South for Chicago. But conditions in Chicago were still brutally segregated, and Bronzeville residents built a 'Black Metropolis': "a city within a city that provided all of the essentials for day-to-day living and put Black Chicago on the map. Commerce flourished, jobs were abundant, and
innovations in music, literature, theater and beyond attracted people from across Chicago and defined America. They gave rise to a Black Arts Movement, created gospel and electrified blues, built hundreds of businesses, and created a political base that eventually would give birth to the nation's first Black president." Read more
Chicago's vibrant contemporary cultural scene was born of fundamental frictions. There have been betrayal, slaughter and removal of the Indigenous nations; wretched working conditions that led to the Haymarket Riots and the meat-packing industry exposé The Jungle; the notorious racism and segregation which continue to be a source of poverty and inequity; and the endemic and audacious political corruption that is often associated with our Windy City epithet.
Institute of Design at Illinois Tech
Main Event Oct 22-25
"By uniting science and rigor with creativity and rapid iteration, we're recognized around the globe as pioneers in human-centered design, systems design, and other methods that apply design to the real world. It's through these unique approaches that students, communities, and corporations learn to observe the systems they're surrounded by—and envision the new worlds they can build from them. Here, learners and leaders discover what design makes possible. It enables us to adapt with the speed, scale, and complexity of life. To anticipate change and the impact of our actions. And, most importantly, to imagine—then create—brighter futures for us all."
This venue is wheelchair accessible.
For parking details, click here.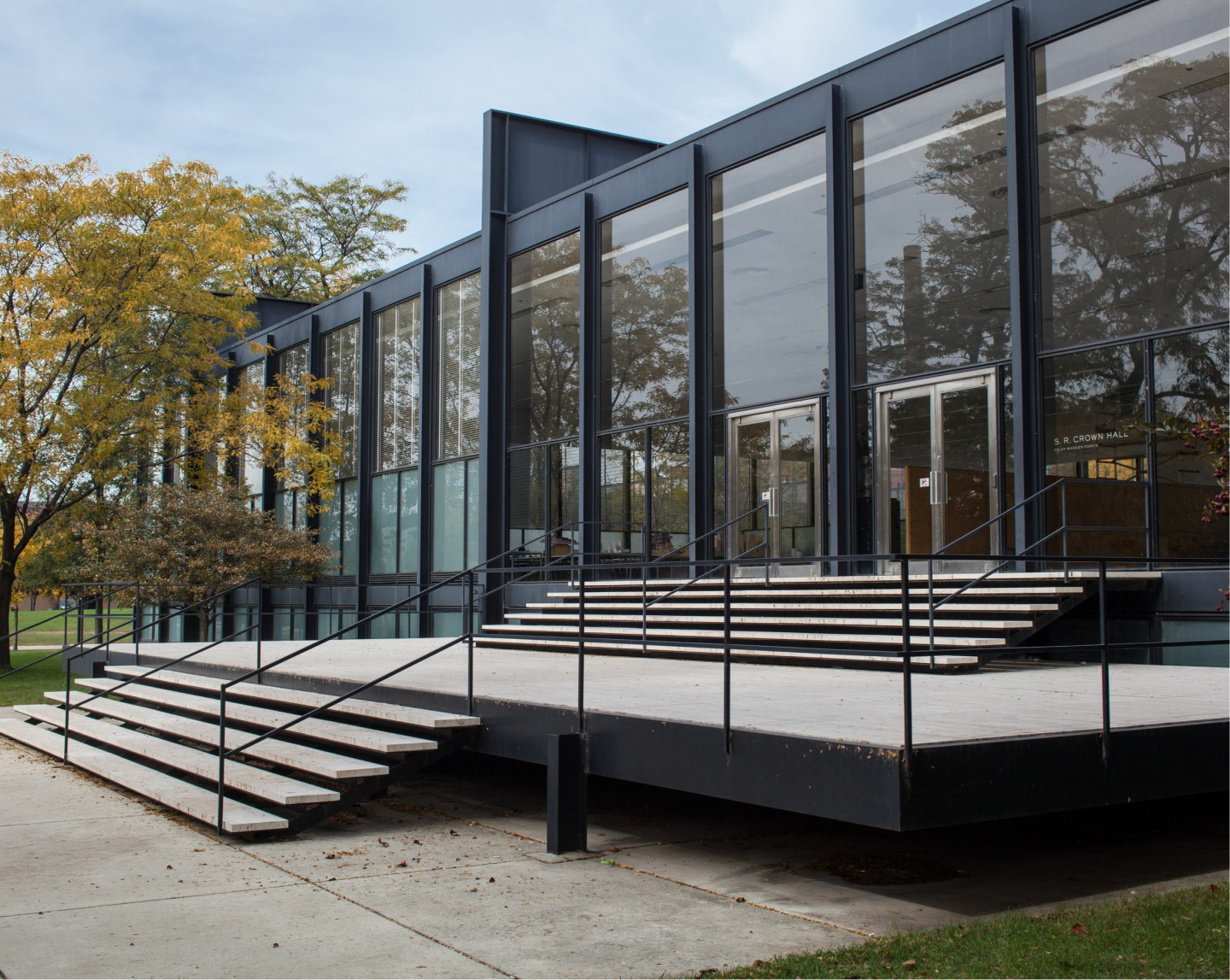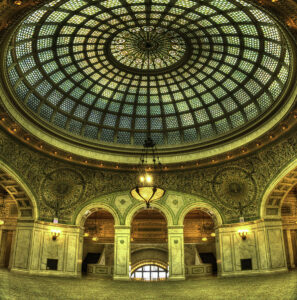 Chicago Cultural Center

Welcome Reception: Sunday, Oct 22

We'll ring in EPIC2023 at the stunning Chicago Cultural Center with hors d'oeuvres and a beer, wine, and soda bar from award winning and woman- and Latinx-owned Amazing Edibles, known for fresh seafood and veggie options as well as comforting classics like mac 'n cheese.
The nation's first free municipal cultural center, the Chicago Cultural Center is one of the city's most popular attractions and is considered one of the most comprehensive arts showcases in the United States.

The recently renovated GAR Hall and Rotunda, which celebrated 125 years in 2022, were designed by Boston firm Shepley Rutan and Coolidge to honor the well-being of Civil War veterans and their families. The rotunda's magnificent glass dome is 40 feet in diameter and consists of 62,000 pieces.
This venue is wheelchair accessible.
Museum of Science & Industry

Conference Dinner, Tuesday, Oct 24, $90
Purchase your dinner ticket during conference registration. Attendees may purchase a second ticket if they would like to bring a guest.
The inscription on the rotunda of Chicago's famed Museum of Science and Industry (MSI) reads, "Science discerns the laws of nature, industry applies them to the needs of humankind." If that's not fodder for ethnographic debate, we don't know what is!
Gather with us at this monumental institution to reflect on the social dimensions of technology and innovation in the past, present, and future. Embark on a culinary tour of Chicago via a strolling dinner featuring food stations highlighting the foodways of neighborhoods like Devon, Pilsen, and Chinatown, and a beer, wine, and soda bar.
The largest science museum in the western hemisphere, MSI is located in a 550-acre park on the Lake Michigan waterfront. We will convene under the soaring ceilings of the Museum's main level and rotunda, featuring views of a real 727 airplane, a winding model railroad track, a 40-foot tornado, and a historic steam locomotive.
This venue is wheelchair accessible.