Designing Your Life and Helping Others Design Theirs
Apply different approaches and tools to provide clarity and direction in achieving life and career goals.
Date: Sunday, Oct. 22, 9am–12pm (local Central time)
Location: Illinois Institute of Technology, Chicago (in-person only)
Fee: $100 USD for registered conference attendees
The structure of this workshop is based on the Designing Your Life program developed by Bill Burnett and Dave Evans at Stanford University. The workshop introduces several tools and exercises to help envision and bring about meaningful change to your life. These tools and methods can also provide support in helping others think about their life and career paths. Whether you are thinking about the next steps in your own life, or in a position of helping others on their journeys, this workshop is for you! We will spend the session engaged in several different exercises and discussing where, when, and how to use these various tools. Throughout the 3 hours, there will be short presentations to discuss how to use each tool, but much of the workshop will be spent using the tool, completing an exercise, and reflecting on what it means. 
You will leave ready to prototype one element of your path forward!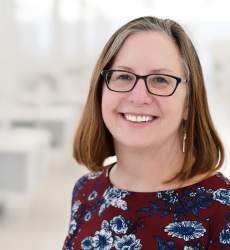 Kelly Costello
Co-founder, Managing Partner of Panorama Innovation and Cofounder, WIND (Women Initiating New Directions)
Kelly is a leader in design research and innovation strategy, with over 25 years of experience working with a broad range of clients. She is an educator and executive coach in design thinking and other approaches to developing human-centered products, services, and systems. Kelly has taught Designing Your Life courses and workshops at Northwestern University, and Cook County Department of Corrections, Grace House, Women's Justice Institute, and Hadley School for the Blind. She co-founded the nonprofit WIND – Women Initiating New Directions, working with system-impacted women to build skills and offer support during re-entry. Kelly is the managing partner for Panorama Innovation, a design-consulting agency, and is adjunct faculty for the Institute of Design, IIT and Segal Design Institute at Northwestern University.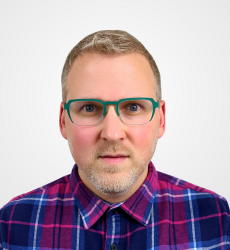 Benjamin Kuester
Associate Creative Director, UX Innovation at Allstate
Multi-disciplinary designer/artist Benjamin Kuester approaches projects holistically with a data driven mentality. With experience ranging from strategy to innovation, UX to speculative design, and emerging technology to motion, he consistently strives to take a humanity-centered approach with everything he creates. He is a certified design thinking facilitator and was a co-lead for the design thinking practice at Allstate where he works in UX Research and Innovation.
Workshops at IIT in Chicago are open to EPIC2023 attendees on a first-come, first-served basis. You can buy a ticket (additional fee of $100) when you register for the EPIC2023 conference, or add a ticket to your existing EPIC2023 registration by contacting registration@epicpeople.org. You must have a conference ticket to register for a workshop. Some workshops will be recorded and made available in our video library to EPIC Members.
Price: Tickets are $100 USD for each workshop
Class size: Maximum 30 participants
Date: Sunday, Oct. 22, 9am–12pm (local Central time)