Future Frictions: Social Complexity in the 'Blue Skies' of Innovation
Sunday, October 22, 1–2:15 pm CT
Innovation is often conceptualized as taking place in 'open space', as though the work starts from a tabula rasa in a terra nullius. Design and innovation processes that focus on gaps, unmet needs, and new or unserved markets as opportunity spaces generally assume that a product or service will be simply additive.  In contrast, in this session we emphasize the targets of innovation as complex social worlds, present and future, and the nature of innovation as social change.  Drawing on their expertise across a range of experience–from mobile networking, encryption and DIY biology, to developing countries and urban infrastructures–the panelists have grappled with how notions of past, present and future are cast onto spaces of innovation often without fully accounting for the peopled nature of those spaces. Through examples, the panelists will consider and debate how the frictions of context and lived experience serve as productive forces and as resources for innovation and design.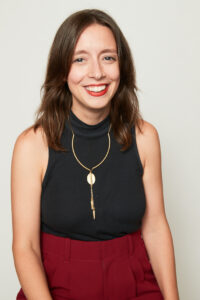 Marta Cuciurean-Zapan
Senior Director, IDEO
Marta is co-chair of the EPIC 2023 conference. She is a design researcher and Senior Director based in IDEO's Chicago studio. As a co-lead of Research and Insights at IDEO in North America, she is focused on building innovative research approaches, futures perspectives, and the intersection of content, belonging, and culture in teamwork.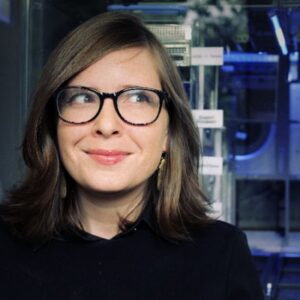 Megan McGrath
Future Demands Lead, IBM
Megan is the Future Demands Lead for IBM Infrastructure. She led the design and ethnography work on IBM Pervasive Encryption, which work has been featured in Fast Company and in a HBS case study. She represented IBM at the 3Ai Institute from 2019-2020.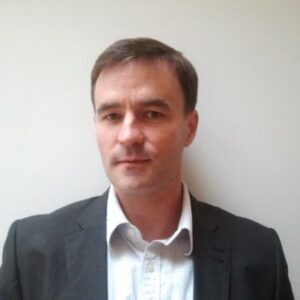 Michael Scroggins
Lecturer, UCLA
Michael Scroggins is a lecturer at UCLA's Institute for Society and Genetics. He is currently writing a book based on long-term research about Do-It-Yourself biology and the multiple frictions facing would-be disruptive innovators in science.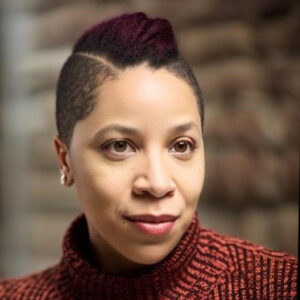 Lydia Timlin-Broussard
Lead Strategic Designer, BCG X
Lydia Timlin-Broussard is Lead Strategic Designer at BCG X, the tech build and design unit of BCG, where they leverage their expertise in design ethnography, product innovation, and market-fit discovery to help organizations enable innovation at scale. Lydia thrives on challenging the status quo and uncovering new possibilities for customers and businesses, using a mix of creative, strategic, operational, and analytical lenses.
Nora Morales
Professor, Department of Design Theory and Processes, UAM University
Nora Morales is a research professor at the Department of Design Theory and Processes at Universidad Autónoma Metropolitana in Mexico City. Her research interests center in participatory processes and visual language, and considerations of how the future is used in the present in urban environments, questioning the role of cities in the Global South. She has been a "scriber" at EPIC conferences since 2010. Nora holds a PhD in social sciences.