Navigating Frictions in Civic Tech and Mission-Driven Work
Tuesday, October 24, 4 -5pm CT
Civic tech is a growing field and an increasingly critical space for service delivery and participation in public life. It is also an important interface between the public, private, and nonprofit sectors—in terms of research and knowledge production, career trajectories, the nature of civic engagement, and more. In this panel, we explore several emergent frictions in civic tech, such as: conflicts between (and within!) government and user needs, struggles working with unfederated and legacy technological systems, challenges working across public vs. private spaces. We hope this panel exposes people to this fascinating world of research through a lively and candid discussion about what it's like being an ethnographer in and for public programs.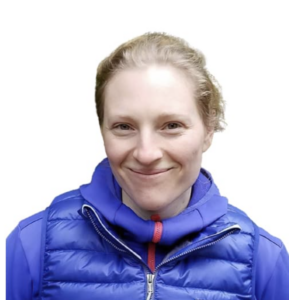 Nadine Levin
UX Researcher, San Francisco Digital Services | Chair
Nadine is an anthropologist and UX researcher, with a focus on strategic research, improving equitable access to technology, and combining ethnography and quantitative research. She currently leads research and service design on the City and County of San Francisco's Digital Services team, whose work focuses on improving the digital experience with permitting and forms, as well as helping the city centralize and scale its digital resources on SF.gov. She has previously worked at Meta, UCLA, and the University of Exeter, after completing a DPhil in Social Anthropology at Oxford.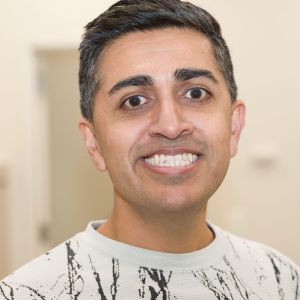 Abbas Jaffer
Principal Researcher, Circle
Abbas Jaffer is a Principal Researcher at Circle, where he helps people globally realize economic uplift through stablecoin adoption. He previously worked at Robinhood and Facebook (as well as a variety of startups, universities and NGOs), where he focused on financial inclusion, public participation in politics, election integrity, and political advertising. He is passionate about ethnographic methods and contextual research, and has worked with populations from five-year-olds to ambassadors and corporate presidents.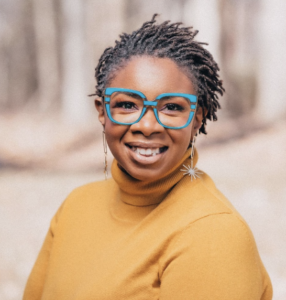 Nichole Carelock
Digital Service Expert, United States Digital Service
Nichole Carelock is an anthropologist with 10+ years of experience building technical solutions that not only work for people, but with people. Previously, she worked on privacy at Meta and in civic technology ensuring the Presidential Transition Teams were equipped with the right tech policy, people, and practices to succeed. Her expertise spans from service design for healthcare systems with millions of users, to intimate cottage industry ethnographies. She also belongs to and serves many communities including AfroTech, User Experience Professionals Association (UXPA), and the American Anthropological Association (AAA). In addition, she's passionate about digital services for vulnerable populations and prides herself on being a "slow thinker" in a world of "failing fast" "rapid iteration" and "disruption." Through slow thinking, she works to ensure that innovation, strategies, processes, and products are anchored in what matters to people in their everyday lives today and over time.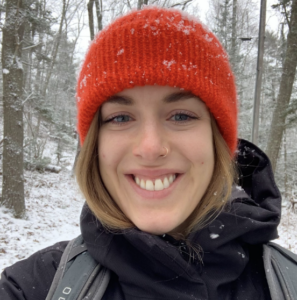 Kathleen Meditz
Senior Product Designer, Boston MBTA + Ad Hoc
Kathleen is a designer and researcher who aims to make digital services work better for people. She has worked in civic tech for the past 7 years, focusing on ethical design and simplifying complex systems. Currently, Kathleen is a Senior UX Designer at the MBTA, Boston's public transit agency, where she designs tools for managing bus service. She was the first UX researcher hired by the MBTA, and has since worked on various projects, such as redesigning MBTA.com and digitizing train management. Previously, Kathleen worked at Ad Hoc, where she contributed to re-designing HealthCare.gov and Medicare.gov.