Adversarial Design in Practice: Enabling and Amplifying Contestation in Civic and Community Projects
Learn creative techniques for designing systems, services, and policy projects that are inclusive, participatory and pluralistic.
Instructor: Carl DiSalvo, Georgia Institute of Technology

Date: Tuesday, September 19, 8-11am Pacific (5-8pm CEST)
Location: Online
Capacity: 15
Fee: $100 USD for EPIC Members
We often think of democracy and participatory design as a process of deliberation and consensus-building. But contestation—the capacity to challenge, resist and refuse—is just as essential to democracy. Systems, services, and policies striving to be inclusive and pluralistic must enable and, in some cases, amplify contestation. But how? Theories of agonistic democracy and adversarial design offer tactics that can help.
In this tutorial, you'll learn to apply theories and tactics of adversarial design to government and civil society projects to better support democratic values and create more diverse and meaningful public systems, services, and policies. With an adversarial design framework you can facilitate robust and meaningful public engagement, reveal more diverse perspectives on social issues, and provide a basis for creating more meaningful public and community systems, services, and policies.
We will cover:
The roles of community-based organizations, activists, and residents in direct democracy

How designers use agonism as a strategy for exploring alternative approaches to designing for democracy

A framework for putting adversarial design into practice in government and civil society projects
Working individually and collaboratively, we'll apply these theories and tactics to example projects, exploring how we might enable and amplify contestation across multiple contexts and issues. We'll discuss how agonistic democracy and adversarial design can articulate potential harms and when to lessen or boost contestation for responsible design. This tutorial will emphasize creativity—while we'll consider real-world contexts, the purpose of the tutorial is to provide the opportunity to expand our repertoire of theories and tactics for designing in public sector / civil society contexts.   
Before the workshop, I'll provide readings to help set the stage. During the workshop, I'll share concepts useful for description, interpretation, and invention, and a framework for our activities. You'll complete the activities in a slide deck that you'll keep after the workshop, which will also contain the concepts and framework.
This tutorial will be of most benefit to practitioners working in the public sector/civil society or those who are interested in working with governments, advocacy organizations, and activists.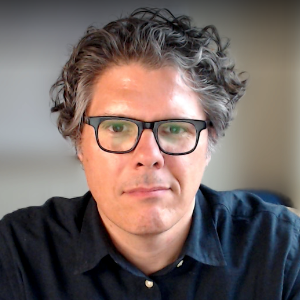 Carl Disalvo
Associate Professor, School of Interactive Computing | Georgia Institute of Technology
Carl DiSalvo is an Associate Professor in the School of Interactive Computing at the Georgia Institute of Technology. He is the author of  Adversarial Design (2012) and Design as Democratic Inquiry (2022), and an editor of the journal Design Issues. For over 15 years, he has worked with communities to explore the possibilities and limits of computing through arts and humanities approaches to design.
Space in tutorials is limited and registration is first-come, first-served.
Tutorials ($100) and other Learning & Networking Week Programming (free) are open to all EPIC Members.
If you are not a current EPIC Member, the first step of your registration process will be to purchase a membership.
Price: Tickets are $100 USD for each tutorial
Class size: Maximum 15 participants