Building for Resilience: Designing Experiences that Adapt to Human Complexity
In this tutorial you'll learn why experiences break when they don't address the messy realities of user journeys, and a set of tools to design products and services that adapt to the people they serve.
Instructors: Preeti Talwai, Google; Keita Wangari, Demandbase
Date: Friday, September 22, 8–11am Pacific (5-8pm CEST)
Human journeys are not straight lines—they are dynamic. But too often in complex, resource-constrained and fast-paced organizational environments, we design only for the ideal "happy paths"—these journeys get watered down and nuance is pushed to the side. It's imperative that organizations support the inevitable context changes of real life so they can build enduring relationships with the people they serve.
In this interactive tutorial—which will start with a brief lecture and move into a series of activities—we'll explore a language and tools to re-engage with the messiness, grit and reality of real life journeys. The exercises (which will be based on a framework and virtual card-deck) will be an interactive practice of viewing human journeys with a "resilience lens", to examine how experiences can be designed to adapt to change. The frameworks and activities we are presenting in this tutorial have been vetted by multiple teams in our organization (Google), have been internally published as a Google UX method, and have been presented in an interactive workshop at EPIC2022 Learning and Networking Week.
At the core of the tutorial's material is a set of breaking points—ways that experiences can break when they don't adapt to the dynamism and complexity of user journeys. The breaking points are factors identified through a literature review of 70+ product research studies. Breaking points are any factors that cause a user's journey to be blocked because a product experience doesn't support their circumstances. They may be product-agnostic (emerging from people's lives and society, e.g. the pandemic) or product-emergent (emerging from limitations in design or tech, e.g. accessibility, fragile systems).
In the tutorial, participants will engage with these breaking points, and apply them to their work to reimagine their processes and products, to address the realities of the people's lives that they are touching. Specifically, learning outcomes include:
A structured understanding of the ways that designed experiences may not be resilient, and a language to identify and articulate these breaking points
Activities and tools to engage with and prioritize opportunities for more resilient experiences, that participants can take back to their teams and collaborators at work
Inspiration about the importance of designing for dynamism, through conversations with like-minded participants. We view this tutorial as an opportunity to learn from other participants just as much as it is a chance to learn from the instructors.
Requirements:
Bring a laptop
Have a Google account and be able to edit Google Slides and Docs. This is where participants will complete activities.
Be prepared to engage in interactive activities and group discussions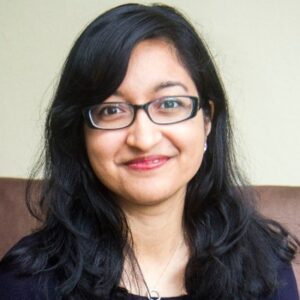 Preeti Talwai
Staff UX Research Lead and Manager | Google
Preeti Talwai is a staff UX research lead and manager at Google, with expertise in research for emerging technology, AI and society. She currently leads AI User Research on Search Ads, and is the founder and a co-lead of the Building for Resilience effort at Google. She began her career in architectural design and research, before moving into tech, where she has been a researcher at Alphabet for the past 7 years, including at Google X and Google AI. She holds a Master of Environmental Design from the Yale School of Architecture and a B.A. in Architecture from UC Berkeley.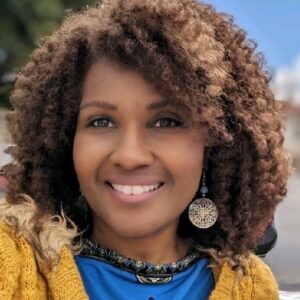 keita wangari
UX Research Lead | Demandbase
Keita Wangari is a senior strategic research leader who's passionate about helping teams build more useful enterprise technology experiences. She's led domestic and international research in the Payments, Cloud IAM, and Sales domains, for various technology companies including Google, where she was a co-lead of the Building for Resilience effort, was one of the company experts on Critical User Journeys, and presented at top-tier industry conferences. She's now leading research at Demandbase where she continues to indulge her passion for building user-centric B2B experiences that deliver real value while growing her expertise in the start-up space. Keita received her M.S. degree in Human-Computer Interaction from Rochester Institute of Technology, lives in inland Southern California, and spends her free time collecting stereoscopes, dancing, and building her own start-up.
Space in tutorials is limited and registration is first-come, first-served.
Tutorials ($100) and other Learning & Networking Week Programming (free) are open to all EPIC members.
If you are not a current EPIC Member, the first step of your registration process will be to purchase a membership.
Price: Tickets are $100 USD for each tutorial
Class size: Maximum 25 participants