Dismantling Assumptions: How to Make Powerful Change in Moments of Friction
Learn a new method that drives understanding and alignment in moments of friction with stakeholders.
Instructors: Maya Joseph-Goteiner (Velocity Ave) & Barb Natali-Sherman (DesignMap)
Date: Thursday, September 21, 8-11am Pacific (5-8pm CEST)
Location: Online
Capacity: 20
Fee: $100 USD for EPIC members
Have you ever felt cornered into executing tactical research or design that you didn't think was critical? Have you ever felt like you didn't understand your PM or engineering partner's perspective? Have you ever struggled with PMs driving effects with conviction vs. data? After working with over 55 teams in Google's Area 120 incubator, we have developed a tool we call Assumption Led Development (ALD) to help facilitate understanding and alignment. In practice, ALD dismantles strongly held beliefs and empowers researchers and designers to do their best work by de-risking product development.
In this session, you will:
Learn a new method that drives understanding and alignment in moments of friction with stakeholders

Develop an optimized plan by understanding your partner's perspective and identifying the critical gaps to address

Increase the influence and actionability of your work through ensuring your work addresses partner assumptions (which often drive a fixed mindset)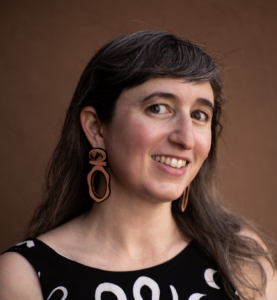 Maya Joseph-Goteiner
Founder, Velocity Ave LLC
Maya is a research and design leader who came to tech via entrepreneurship in the art world. She has gravitated towards 0-1 and futures in environments where she could challenge the status quo and grow ambitious teams. Most recently, she built the UX/R program in Google's incubator Area 120. Her team partnered with 58 products over three years and played a key role in the development of the organization's investment thesis. Prior to Google, she led research programs at DocuSign, Indiegogo, and Gannett. In her free time, you might find her dancing with the family, reading fiction, or hiking, skiing, running, and watching sunsets.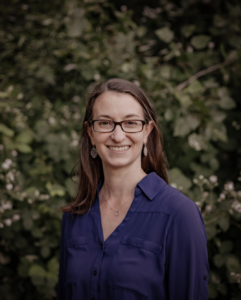 Barb Natali-Sherman
Design Director, DesignMap
Barb is a strategic design leader who is passionate about leading empowered teams that elevate design. She has 15 years of experience at a range of companies like Google, Cisco, Salesforce, Adobe, and more. Barn is currently at DesignMap, a product strategy & design agency.
Tutorials and all Learning & Networking Week Programming is open to all EPIC members.
Space in tutorials is limited and available on a first-come, first-served basis.

If you are not a current EPIC Member, the first step of your registration process will be to purchase a membership.
Price: Tickets are $100 USD for each tutorial
Class size: Maximum 20 participants