From Users to User Ecosystems: Applying Systems Thinking to Ethnography
Learn a toolkit of concepts and methods to apply user ecosystems thinking in research design and execution.
Instructors: Mike Youngblood (Youngblood Group), Benjamin Chesluk (American Board of Internal Medicine), Nadeem Haidary (Google)

Date: Monday, September 18, 3–6pm Pacific (Tuesday, September 19, 8–11am AEST)
Location: Online
Fee: $100 USD for EPIC Members
User research typically focuses on intentional moments of contact between individuals and a product or service—activities we can directly capture and test. But equally important experiences happen outside those moments and beyond the individual 'user'.
How do we understand encounters with products and services when they are indirect, unintentional, or more distant in time and space? Understanding a wider range of relevant people and contexts involved with your products and services opens greater opportunities for innovation, as well as illuminates potential impacts and harms that we might otherwise miss.
In this tutorial you'll learn practical applications of a user ecosystem approach to research planning, recruiting, and methodology. We will work with techniques and exercises from Rethinking Users: The Design Guide to User Ecosystem Thinking, and apply them to real-world challenges, including your own projects and organizations.
The session covers:
Key concepts of user ecosystem thinking
Techniques for identifying commonly overlooked users and ways they experience products and services
Reimagining research design, execution, and analysis from a user ecosystems perspective
Specific exercises for employing user ecosystem thinking in research, analysis, creative visioning, and design
Tools and language for sharing an ecosystem approach with colleagues, clients, or other stakeholders
This tutorial is designed for people in any industry or organization engaged in ethnography or human-centered research, user experience, product and service innovation, and/or related practices. It will be valuable for those who are new to the field, or new to systems-oriented perspectives, as well as for more seasoned practitioners seeking concrete tools they can use to enhance their practice or train others.
Participants will be expected to complete a short exercise prior to the tutorial.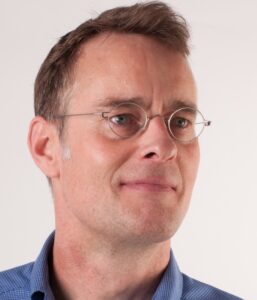 Mike Youngblood
Principal | The Youngblood Group
Mike Youngblood is the Principal at The Youngblood Group, an innovation consultancy focused on social impact. He has worked in design and innovation consulting for over two decades and holds a PhD in cultural anthropology from the University of Wisconsin-Madison. Mike is co-author of Rethinking Users: The Design Guide to Ecosystem Thinking and the author of Cultivating Community, an ethnographic study of people's complex roles and experiences in a massive social movement in India.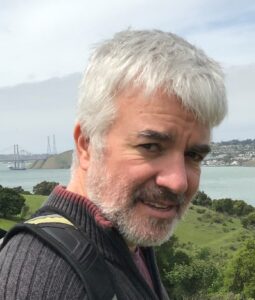 Benjamin Chesluk
Senior Researcher | American Board of Internal Medicine
Benjamin Chesluk is a Senior Researcher at the American Board of Internal Medicine. He earned his PhD in cultural anthropology at the University of California-Santa Cruz, and since 2005 has been conducting anthropological research to understand and improve health care. Ben is co-author of Rethinking Users: The Design Guide to Ecosystem Thinking and the author of Money Jungle, an anthropological study of the redevelopment of New York City's Times Square.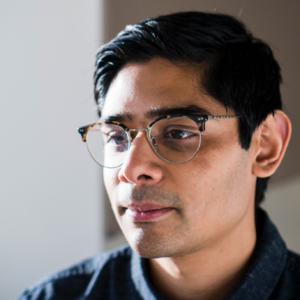 Nadeem Haidary
UX Design Lead | Google
Nadeem Haidary is a UX Design Lead at Google. He holds a BFA in industrial design from Carnegie Mellon University and has worked in design consulting and technology since 2010. He is the designer and illustrator of Rethinking Users: The Design Guide to Ecosystem Thinking; has contributed work to Data Flow 2 and Drawing Ideas; and earned worldwide press for his exploration of data-driven flags.
Space in tutorials is limited and registration is first-come, first-served.
Tutorials ($100) and other Learning & Networking Week Programming (free) are open to all EPIC Members.
If you are not a current EPIC Member, the first step of your registration process will be to purchase a membership.
Price: Tickets are $100 USD for each tutorial
Class size: Maximum 30 participants
Date: Monday, September 18, 3–6pm Pacific