Human-Scale Innovation: A Systemic Framework
Learn a participatory, systemic design framework to map solutions spaces and assess product, service, and policy solutions.
Instructor: Scott Matter, University of Technology Sydney
Date: Monday, September 18, 3-6pm Pacific (Tuesday, September 19, 8-11am AEST)
Location: Online
Capacity: 20
Fee: $100 USD for EPIC Members
It keeps happening: A steady stream of innovative products, services, and policies go haywire when they meet the complexity of social and ecological systems. We need frameworks to understand proposed solutions within these systems so we can design better products, anticipate impacts, make more successful decisions, and reckon with the "externalities" that narrowly scoped research and risk assessment too often ignore.
In this tutorial you will learn a participatory, ethnographic, and systemic design approach to innovation derived from Human-Scale Development. Using this successful, widely tested approach to human needs and satisfiers, you will be able to:
Understand the relationships between human needs, satisfiers, and economic goods/services

Map solution spaces with participatory methods

Assess innovation proposals and anticipate unintended consequences of specific solutions

Advocate for more equitable and sustainable innovation
Integrating Human-Scale Development into our innovation processes, from research and design to implementation and evaluation, can help to prevent unintended negative consequences and increase the chances that our interventions will lead to positive and successful outcomes.
A set of recommended readings will be distributed prior to the session to give you an initial understanding of key concepts in the framework. We will collaborate virtually in Miro during the session.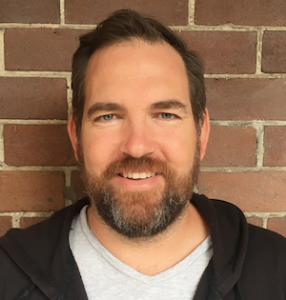 Scott Matter
Senior Lecturer, TD School, University of Technology Sydney
Scott Matter is a Senior Lecturer at the TD School University of Technology in Sydney. His teaching and research contributes to societal transition toward sustainability, social and environmental justice, and more-than-human-centred community resilience. Scott holds a PhD in sociocultural anthropology from McGill University, where he investigated postcolonial rural development in rural Kenya. He has also worked as a Design Researcher and Strategic Design Lead at Fairfax Media, and as Associate Director, Shaping Futures in the NSW Department of Premier and Cabinet.
Tutorials and all Learning & Networking Week Programming is open to all EPIC members.
Space in tutorials is limited and available on a first-come, first-served basis.

If you are not a current EPIC Member, the first step of your registration process will be to purchase a membership.
Price: Tickets are $100 USD for each tutorial
Class size: Maximum 20 participants
Date: Monday, Oct. 3, 9am–12pm Pacific | 6–9pm CEST