The Science of Storytelling
Learn techniques and strategies to transform research findings into compelling stories that capture attention, shape perspectives, and leave audiences wanting more.
Instructor: Liz Lewis, Miro
Date: Friday, September 22, 8-11am Pacific (5-8pm CEST)
Storytelling is a universal aspect of the human experience. Stories, like culture, shape our encounters with the world. They guide how we experience, seek out, and share knowledge and experience, and they create new bonds between storytellers and audiences. For researchers and other professionals in industry settings, powerful stories can transform friction into insight, fear into curiosity, silos into partnerships, and doubt into action.
But what distinguishes a good story from a great one? What makes a story stick in memory, taking on a life of its own as something potentially bigger? And how can we use new (or not so new) tools to craft stories that transcend today's shifting physical and virtual geographies?
This session is designed for researchers and other practitioners in industry settings who want to leverage the power of storytelling in their work. It emerges from a belief that we can all use stories in our work, regardless of role or title, and welcomes participants with all experience levels.
The tutorial will cover:
Why stories are so powerful (i.e., the science behind our hunger for stories).

The building blocks of persuasive, memorable, compelling stories.

Strategies for transforming data into narratives.

Ways to identify novel approaches, angles, and/or interventions. 

Hands-on exercises during the session.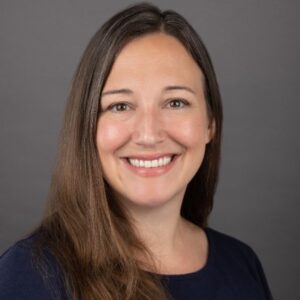 Liz Lewis
Tech Anthropologist and Corporate Content Lead | Miro.com
Liz Lewis is a tech anthropologist and cultural storyteller, and holds a PhD in sociocultural anthropology from the University of Texas at Austin. She is the Corporate Content Lead at Miro.com, and her work in communications merges her academic training, background in marketing and journalism, and lifelong love of writing. As a researcher and content creator, Liz specializes in the world of work. Her research has been featured in the BBC, NYT, NPR, WSJ, and more.
Space in tutorials is limited and registration is first-come, first-served.
Tutorials ($100) and other Learning & Networking Week Programming (free) are open to all EPIC Members.
If you are not a current EPIC Member, the first step of your registration process will be to purchase a membership.
Price: Tickets are $100 USD for each tutorial
Class size: Maximum 35 participants