Strategic Foresight Methods for Innovation
Learn the mindsets, methods, and organizational acumen to do successful strategic forecasting in a world relentlessly focused on the next quarter.
Instructor: Sam Ladner, Workday
Date: This tutorial is offered twice
Monday, September 18, 3–6pm Pacific (Tuesday, September 19, 8-11am AEST)
Tuesday, September 19, 9am-12pm Pacific (6-9pm CEST)
It's difficult for researchers in industry to focus their stakeholders on the future, given the relentless urgency of near-term planning. This tutorial will equip participants with practical steps, critical self-knowledge, and organizational acumen to tackle this ongoing challenge. In this session, we will review the mindsets, practices, tools, and methods central to strategic forecasting, with a particular emphasis on ethnographic methods.
The session will include:
A brief history of strategic foresight
Psychological, cultural & organizational barriers to thinking about the future
Anatomy of the typical strategic foresight project
The primary methods for strategic foresight and when and how to use
Formulating your own strategic foresight plan for immediate use
The tutorial will be a mix of brief lectures, small group exercises, and large-group discussions. Participants can expect to meet and engage meaningfully with their co-participants, as well as with the instructor. By the end of the tutorial, participants will have a draft strategic foresight plan for themselves, and will be on a first-name basis with most people in the course.
This tutorial is aimed at:
Researchers of all kinds working in corporations
Advertising planners, strategists, and other marketers
Non-profit, governmental, and quasi-governmental researchers, strategists, and planners
Technologists who want to incorporate human-centred forecasting to technology planning
Participants do not need any experience or training in strategic foresight, but should have attempted to do some kind of future-focused research or strategy work in the past. The tutorial is not designed for very early career practitioners; 3-10 years' experience is advised.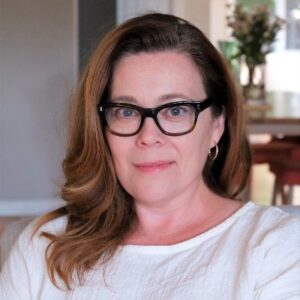 Sam Ladner
Senior Principal Researcher | Workday
Sam Ladner (she/her) is a sociologist who helps teams innovate, design, and learn. She is the author of Practical Ethnography: A Guide to Doing Ethnography in The Private Sector and Mixed Methods: A Short Guide to Applied Mixed Methods Research. Dr. Ladner has been an EPIC member since 2010, and has served on many EPIC committees, as Co-Chair of the annual conference, and as an EPIC instructor since 2018. She has taught at several institutions including York University, University of Washington, Ontario College of Art and Design University, and has guest lectured at Harvard University. She has worked on dozens of advanced software projects at Microsoft, Amazon and many other client companies. She currently works at Workday, an enterprise software company, as a Senior Principal Researcher studying the future of work. She received her PhD in sociology from York University and lives in the Bay Area with her husband and cat.
Space in tutorials is limited and registration is first-come, first-served.
Tutorials ($100) and other Learning & Networking Week Programming (free) are open to all EPIC Members.
If you are not a current EPIC Member, the first step of your registration process will be to purchase a membership.
Price: Tickets are $100 USD for each tutorial
Class size: Maximum 30 participants