Thinking and Communicating with Frameworks
Learn to interpret and create visual frameworks that make insights more legible and persuasive to diverse teams and stakeholders.
Instructors: Erin Hackett & Mujtaba Hameed, Stripe Partners

Dates: This tutorial is offered twice
Wednesday, September 20, 8–11am Pacific (5-8pm CEST)
Thursday, September 21, 8–11am Pacific (5-8pm CEST)
Location: Online
Fee: $100 USD for EPIC Members
This tutorial is a crash-course in one of the most powerful research and storytelling tools—the visual framework. 
Creating visual frameworks is a way of making complex information comprehensible and actionable, by distilling what is most relevant to the particular challenge or question at hand. Visual frameworks are a particularly effective way of making rich, ethnographic insights more legible and persuasive to diversely trained teams and stakeholders.
In this session, we'll present an introduction to visual frameworks before moving onto a series of practical exercises in learning to apply common frameworks, interpret unfamiliar frameworks and create original frameworks from data. We intend for this to be a highly interactive session, with plenty of time for questions and discussion.
Participants will gain both a theoretical overview and practical experience of how to use visual frameworks to sharpen and communicate insights. This skill will be particularly useful to research practitioners and academic researchers who need to communicate their findings to non-research stakeholders. The session is introductory and suitable for framework novices, but we welcome advanced practitioners and look forward to learning together!
By the end of this session, participants will:
Understand the value of visual frameworks for qualitative research

Understand the nuances of what makes an effective visual framework

Gain practical experience of interpreting and creating visual frameworks
Requirements:
The tutorial is open to all, no prior knowledge is required. 

The tutorial will be run over Zoom and use the digital whiteboard software Miro. Please create a free account before the session if you do not have one already.

We encourage all participants to bring a favourite visual framework example to the session to share! This could be an application of a well-known framework (eg. a Venn diagram) or something bespoke. It could be a framework you've used in your work or something light-hearted spotted out in the world, for example in an advertisement. We would love to hear what topic, idea or information the visual framework helps distil and why you find it useful or impactful.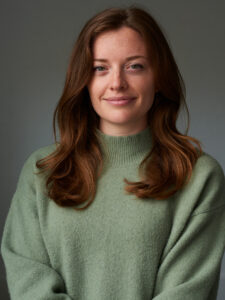 Erin Hackett
Associate Director | Stripe Partners
Erin specialises in foundational research—developing insight-driven frameworks and models to help clients map previously uncharted territories and make sense of emerging phenomena. Erin has led global strategic research projects for a wide range of clients, mostly in the tech and non-profit sectors. She previously worked in the development and global health field. She has an MA in Anthropology from The Graduate Institute of International and Development Studies, Geneva and a BA in Human Sciences from the University of Oxford.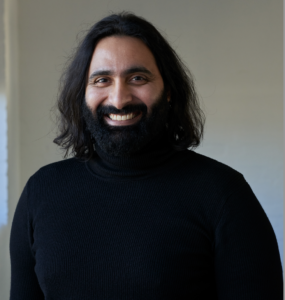 Mujtaba Hameed
Senior Consultant | Stripe Partners
Mujtaba is a strategist and researcher committed to solving business challenges through deep human understanding. He brings experience from the fields of strategic innovation, brand design, and ethnographic research—especially within the tech sector. Before joining Stripe Partners, most recently Mujtaba was a freelance project lead for Jigsaw (Google) and Adidas. Mujtaba holds an MA in Archaeology & Anthropology from the University of Oxford, and an MSc in Social & Cultural Anthropology from UCL.
Space in tutorials is limited and registration is first-come, first-served.
Tutorials ($100) and other Learning & Networking Week Programming (free) are open to all EPIC Members.
If you are not a current EPIC Member, the first step of your registration process will be to purchase a membership.
Price: Tickets are $100 USD for each tutorial
Class size: Maximum 20 participants