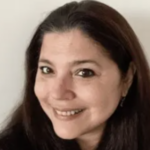 Dina Dastur Mehta is Ethnographer and Co-founder at Convo. With a Masters degree in Sociology and a background in Anthropology and Psychology, she has over 25 years specializing in qualitative research, ethnography and UX research. Deeply skilled in understanding people and their lives, Dina has worked extensively with urban and rural communities across India, advising a global portfolio of clients, across verticals, on how to engage successfully with Indian consumers. Dina is at the forefront of mobile and web technology research in India and brings her unique perspective to understanding the emerging social aspects of technology on people's lives and livelihoods. In addition to conventional ethnographic and qualitative research projects, Dina organizes learning journeys and immersions for Client teams including leadership teams. One of India's earliest bloggers, Dina's perspectives, blogging and participation in social media has earned her acclaim and a TED Fellowship.
Stuart Henshall is Chief Strategist and Co-founder at Convo. Stuart brings 30+ years of experience in consumer products, communications, and technology to Convo. Stuart's client side career as VP and GM includes developing products/brands in FMCG, Telecom, and Retail. Formerly with GBN as a futurist and facilitator he's also been an active participant in the evolution of social media over the last 20 years. Stuart brings to Convo the agile beliefs and approaches that organizations must accelerate learning to remain competitive. And in doing so, he has successfully moved our practice from mere research, to immersive learning and co-creation. Stuart has created Convo's infrastructure for ethnographic research and UX testing, including mobile labs, videography, client viewing facilities which are uniquely created to meet all types of field situations and challenges. He remains an evangelist for new ideas, and is an active participant and speaker at conferences.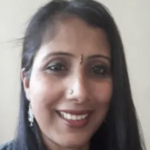 Vidya Ganesh is a Project Lead and Ethnographer at Convo. Vidya is an ethnographer with 18 years of experience, passionate about understanding the human experience and bridging the gap between research and strategy. Through her work, she strives to help organizations create products and services that resonate with consumers on a profound level. She has two wonderful daughters who constantly inspire her. Balancing her career and family has taught her the importance of adaptability, empathy, and perseverance, qualities that she brings to every project.