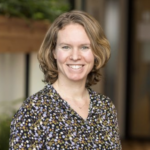 Nina Horstra is a UX Research Manager at Booking.com, and Climate Coach at Klimaatgesprekken.nl. Her UX research team at Booking.com focuses on Sustainability, Accessibility and on research for our websites and our apps. In her spare time she is a climate coach, helping people make more sustainable choices and help them talk about climate change effectively to help drive change.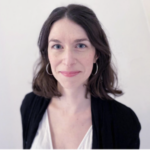 Isabelle Rodot has extensive experience in both market research and user experience research. She has done research in the field of sustainability for the past 3 years to make it easier for travelers to find and book more sustainable travel options.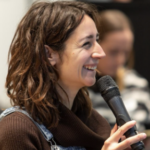 Veronica Raviglia is a Senior Researcher passionate about people and with a strong interest for what's new or next (young generations, emerging media, sustainability challenges, AI and so on). Her professional goal is understanding how brands and companies should best tackle all these areas in order to win people's trust and loyalty.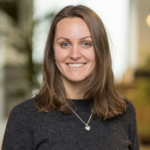 Eline Metske is a quantitative researcher with a natural curiosity for understanding what drives people. Finding a story in numbers is what she enjoys the most about her job. Eline joined Booking.com 5 years ago in the Marketing Insights team. Throughout the years she worked on many topics, and by now specializes in research about brand performance and sustainability.